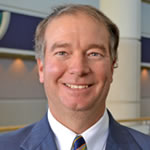 Arnie Cunningham
NUNCHUK® PGA Tour Rep

PLAY Arnie's Video
Hello! I'm Arnie Cunningham.
I've been an equipment rep on the PGA Tour for 29 years.
When working with the best players in the world you want to have confidence in your product. The Nunchuk is definitely that product! Each week on the PGA Tour I work with numerous players trying the Nunchuck. The players provide great feedback and often put the shaft in play.
We have had over 60 PGA Tour players put the shaft in play over the last few years. Players often comment on the great feel and performance.
Since making a grand entrance on tour with a win in our first three weeks at the 2011 Humana, we have added a hybrid shaft and iron shafts. The hybrid and the iron shaft perform equally as well to the original Nunchuck.
I look forward to continued success for the Nunchuk on the PGA Tour.
From the PGA Tour,
Arnie Cunningham
PLAY Arnie's Video Below